Hamilton Development Company, Inc. is a real estate development company focusing on securing properties for both residential and commercial expansion while overseeing all facets of construction. The business has grown by building strong relationships with property owners, commercial contractors, and national retail companies. All projects are given full attention from conceptual development to completion.
At this time, Hamilton Development is focused on projects involving single tenant retail and build-to-suit opportunities for several nationally recognized clients.
---
Meet Our Team
John Hamilton
John Hamilton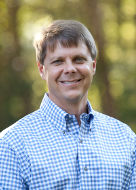 John Hamilton, owner of Hamilton Development, has over twenty-three years of experience in real estate brokerage, construction management and development. He has developed mixed use properties and provided consulting services to companies involved in complex redevelopments. His extensive experience has taken him to all areas of real estate development including strategic planning, leasing and dispositions.
843.868.0067 ext. 5
Brian Neal
Brian Neal
Brian Neal earned his degree from Winthrop University and has worked for general contractors with specialties spanning from department stores to large power center projects throughout the United States. During his career of more than twenty years in construction Brian has estimated and managed over half a billion dollars of commercial and multi-family construction projects. Brian has experience in all aspects of the construction industry having been involved in business development, pre-construction, project management as well as supervising projects in the field.
brian@hamiltondevelopment.com
843.868.0067 ext. 2
Erin Garner
Erin Garner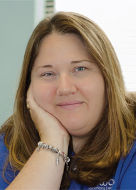 Erin Garner has over 10 of experience in accounting and her extensive background in business and financial management makes her an invaluable asset to the team. She coordinates and executes financial duties for projects and is responsible for all company accounting.
843.868.0067 ext. 4
Dale Hall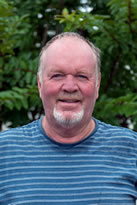 Dale Hall grew up in a world where in construction you learned all of the different trades—his father built a project from the ground up, all in-house. After school he worked a while for a home import company. After about four years he formed his own business in home remodeling which evolved into an interior trim business. He ran this business for 35 years working on large residential projects on the South Carolina coast. Today, he is enjoying the work he is doing for Hamilton Development. As a superintendent he sees a project from the ground up just like when he first started.
Ansley Rowe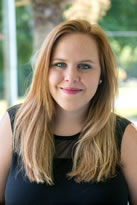 Ansley Rowe is a South Carolina native and moved to Edisto from Rock Hill, SC in May 2015. She has experience in customer service and hospitality. Ansley has an extensive background in scheduling, document control and genuine customer service which make her a great addition to the Hamilton Development team.

ansley@hamiltondevelopment.com
843.868.0067 ext. 6
Justin Cooley
Justin Cooley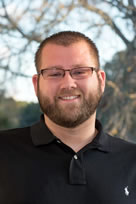 Justin Cooley is from Charleston, South Carolina, and grew up on Edisto Island. He is involved in site selection for upcoming projects but his focus is overseeing the day to day operations involving property management.